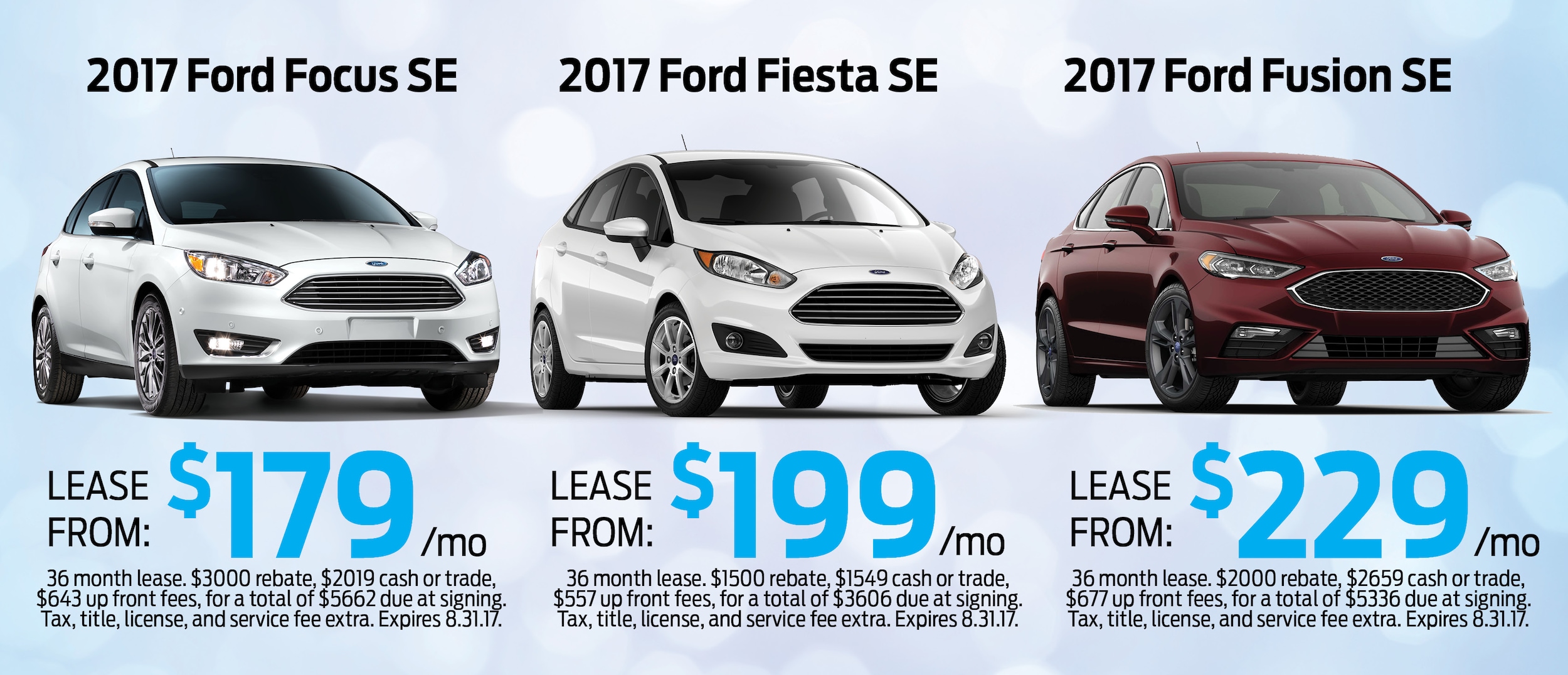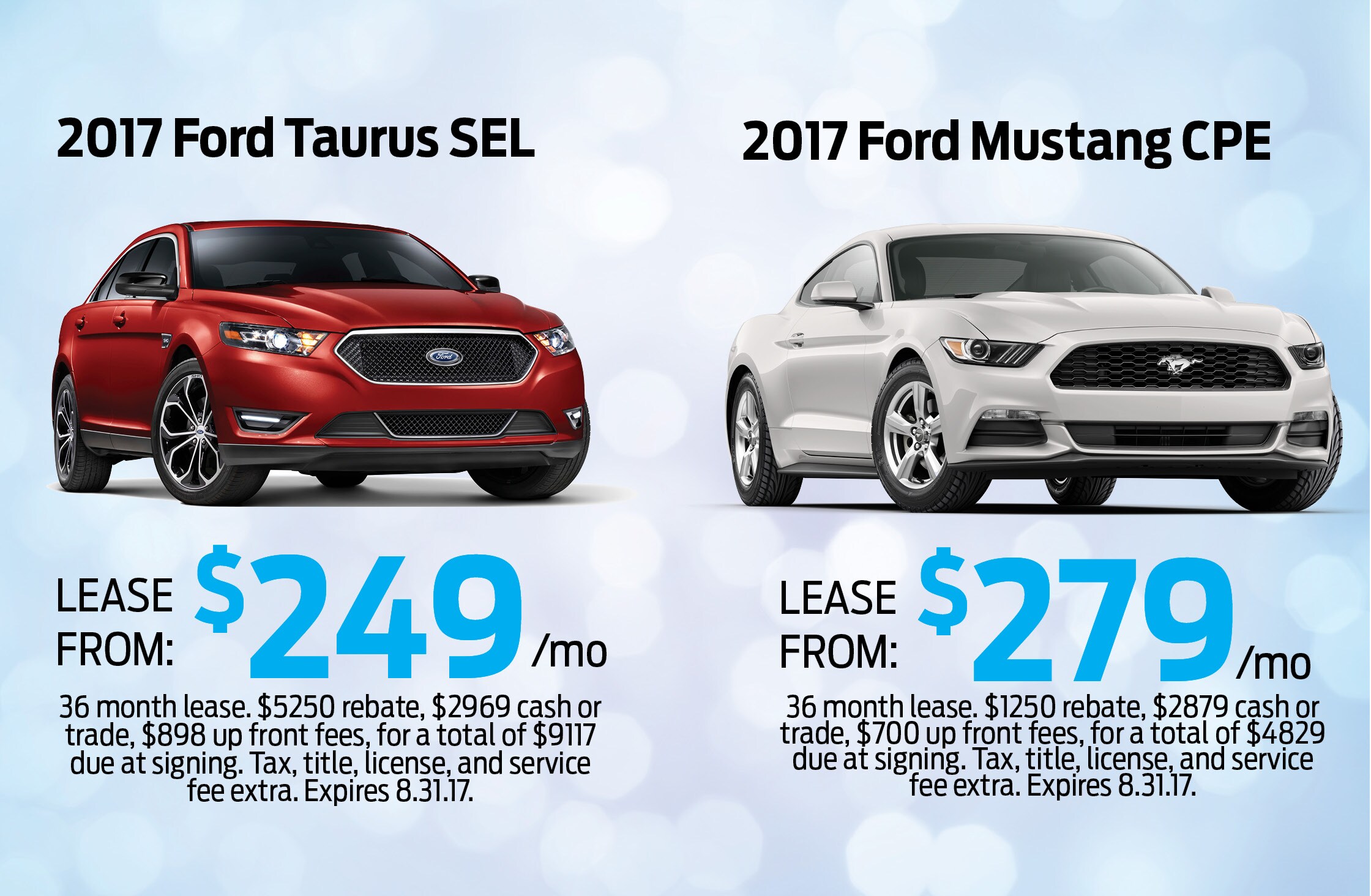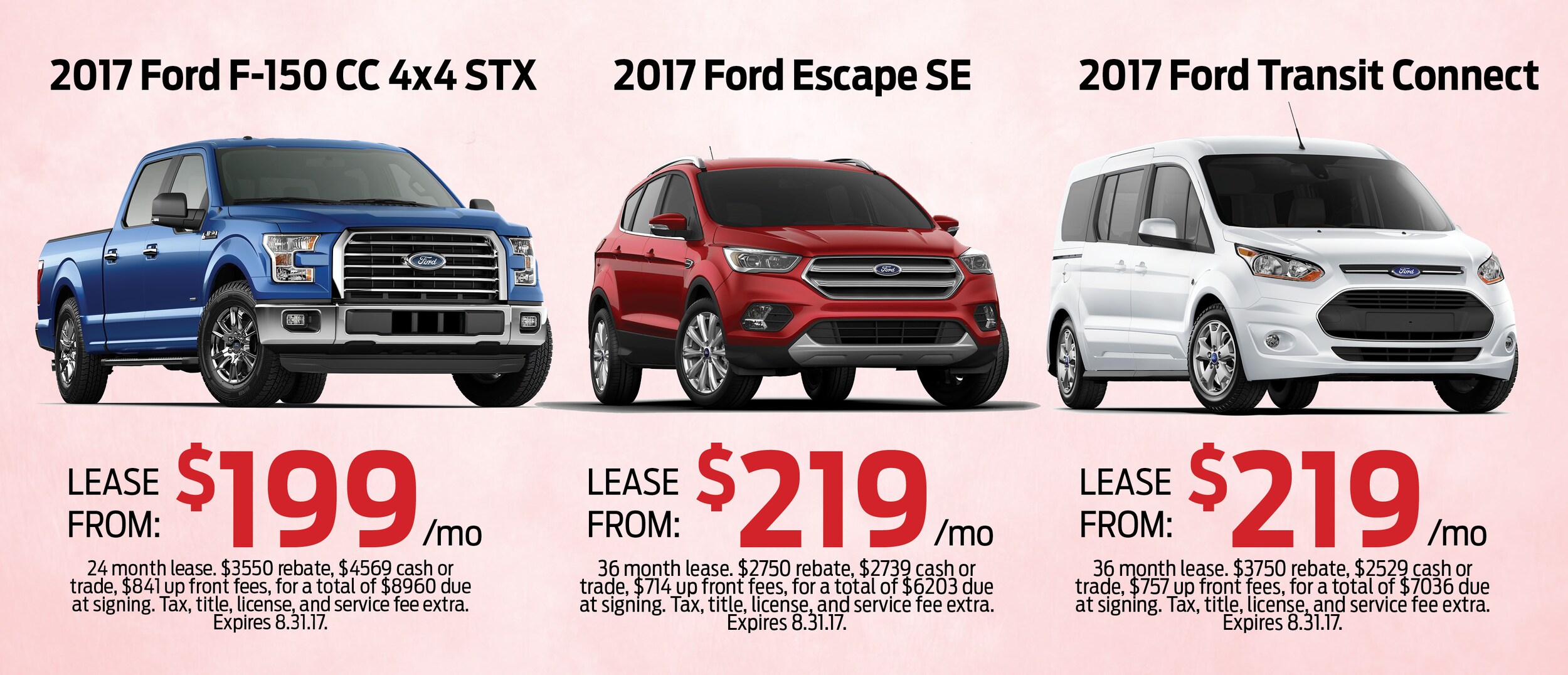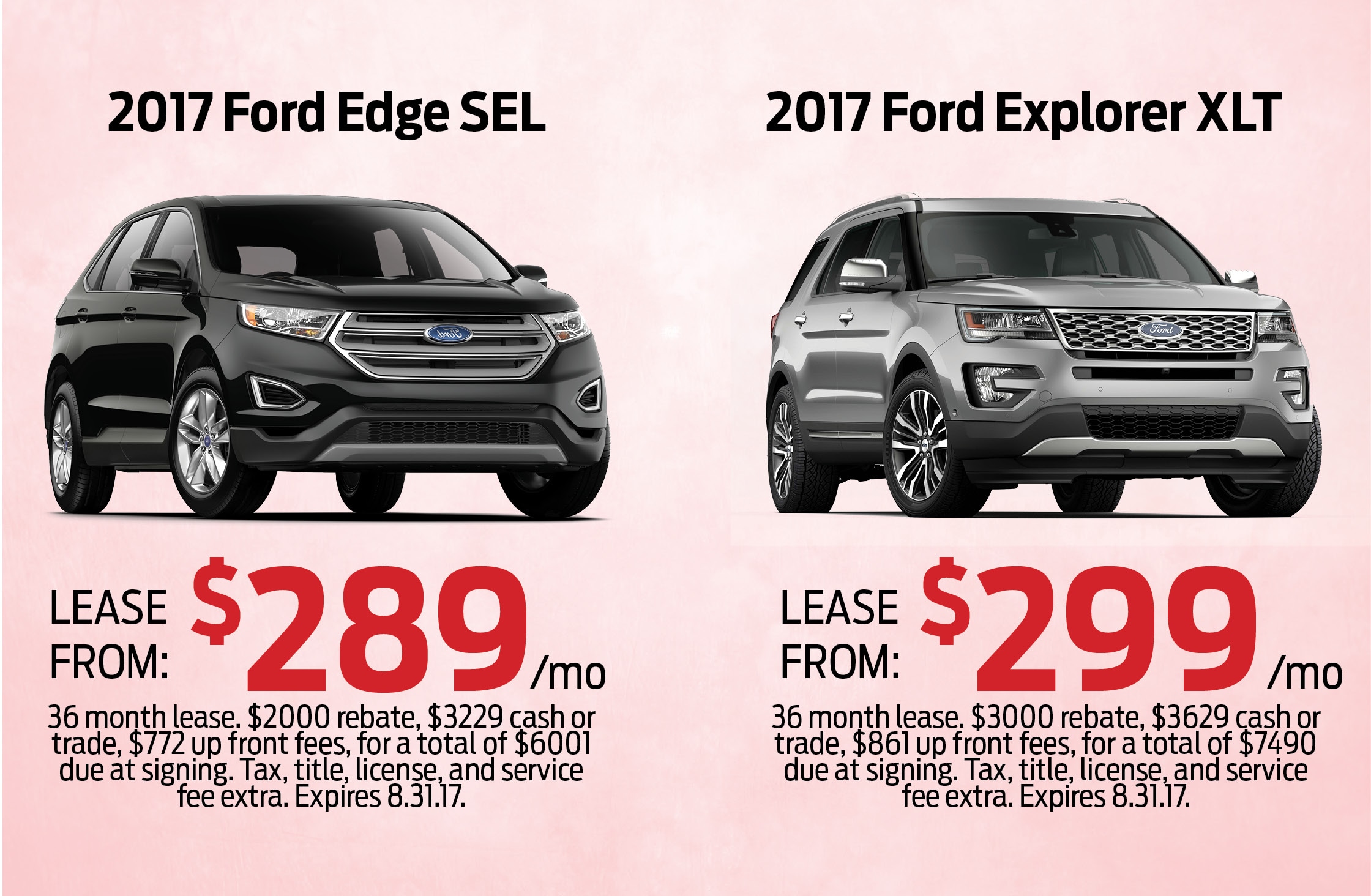 LEASE YOUR NEW FORD VEHICLE
Should I buy or lease my
new car
? It's a common question among car buyers. There are advantages to both options, but we can help you decide if leasing fits your lifestyle. Leasing may be the right choice for you if you answer "yes" to most of the following statements. Â 
I typically drive less than 12,000 miles a year.


I enjoy the luxury of driving a new car all the time. 


I am willing to trade ownership for low, monthly payments.


I like the security of driving a car under warranty.


I usually like to choose a car that I can't afford.
Think about the statements above as you shop for you next new Ford. Then contact one of our sales consultants who can provide you with more leasing information.